Newsteo proposes a solution of wireless smart sensors for measurements used for traceability, supervision and real time alerts.
The range of turnkey solutions allows, for example, monitoring of temperature, humidity, shock, … in different environments, i.e. hazardous (monitoring of foodstuffs, pharmaceuticals goods, pathology of old buildings …).
Thanks to its various technological "bricks", Newsteo can also develop a custom solution from customer's special requirements.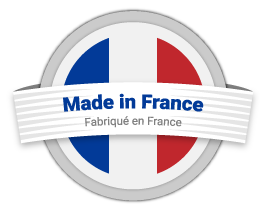 "If you cannot measure it, you cannot improve it."
"And if you cannot measure it with Newsteo's wireless solutions, you cannot improve it further."
Launch of Tempmate M1, reusable USB temperature recorder
Launch of an alarm device for local alert
New shock recorder with GPS location
New compact collector with solar power for outdoor use
Launch of the offer for characterization of climatic chambers
Newsteo gets the "Entreprise Innovante des Pôles" label
Extension of the Newsteo service offer for calibration
Newsteo launches a USB Temperature Data Logger
Newsteo gets the SSL certificate
Newsteo presents its traceability and monitoring solutions on Cold Chain Forum exhibition
Newsteo secures a new round of financing
Newsteo presents its first achievements in the Com4Innov project
Launch of the in the Cloud supervision offer: secured data hosting, display via web application Webmonitor.
Newsteo organizes its first Sales Meeting with its European distributors, in La Ciotat
The Ethernet Collector, gateway between radio and Ethernet network, is available
Launch of Telecom platform, of which Newsteo is a member
Newsteo sells a new version of its monitoring software: the RF Monitor Gold. The Gold version allows combining in a single database measurements of loggers installed in different places and consulting them remotely.
Newsteo launches new range of loggers designed for easy interfacing of any type of sensor in harsh industrial environment.
The Smart Immo project which includes Newsteo is funded by the French state (project certified by the Secured Communicating Solutions Cluster).
Major fund raising for Newsteo with new shareholders: Sofipaca (venture capital company, subsidiary of Crédit Agricole) and two Business Angels clubs: Méditerranée Investissements (Nice) and Delta Grand Angels (Avignon)
Newsteo increases its staff and moves to the industrial area of La Ciotat
Newsteo launches its first range of data loggers for wireless monitoring of conditions of transport and storage of goods
Newsteo won the National competition for the creation of innovative technology companies, in category Creation – Development.
Creation of Newsteo (under the initial name of Cyrlink)