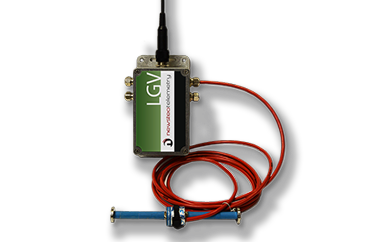 Wireless transmission for vibrating wires
Wireless sensor for instrumentation
Data Logger with wireless transmission for vibrating wires
The Newsteo Logger LGV41 allows connecting up to 4 vibrating wires for instrumenting a structure. The logger sends the data by radio to a receiving station: GPRS or Ethernet gateway, a PC.
LGV41 : data logger for vibrating wires
Compatible sensors: vibrating wire sensors:
Extensometer
Strain gauge
Strain gauge set into concrete
Inclinometer
Who uses the Newsteo wireless datalogger for vibrating wires ?
Vibrating wires users : move from a wired connection to a wireless connection, safer, faster to install and less expensive
Installing recorders / Data Loggers
Technical specifications of the Newsteo wireless datalogger for vibrating wires
Logger for vibrating wires
4 inputs (for 4 vibrating wires)
For each input:
– 1 shielding
– 2 wires for vibrating wire
– 2 wires NTC
300 Hz … 3500 Hz with selectable frequency range
Sequential powering done by the Logger
Sequential measurement of 4 channels
10 minutes (to complete the measurement of the 4 channels)
10000 sets of measurements
Acknowledgment process between the transmitter and the receiver to ensure that no data is lost during radio transmission
Back-up of the last 32.000 measurements in Logger memory even after transmission to the receiver
1 SAFT LSH14 C-size spiral cell with connector
Accessible and user replaceable battery
Up to 1 year for a measurement frequency of 1 hour
Dimensions  (w/o antenna)
Width: 125.4 mm + Type N female connector
Depth: 80.4 mm + Type M12 female connector
Height: 58.80mm
Aluminium casing (4mm)
Fixation support provided screwed in the casing for screwing in 4 points or strapping through 2 holes
Up to 900 meters (with supplied antenna)
1/2 wave antenna (included)