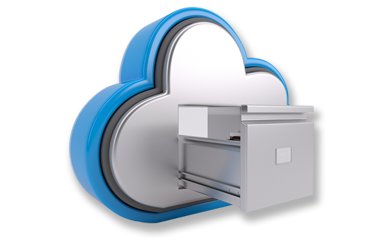 Data storage in the cloud
Data storage on the Cloud
The Newsteo offer of hosting measures in the Cloud allows immediate start up of the solution and also allows you to enjoy exclusive services, such as receiving a database backup each year.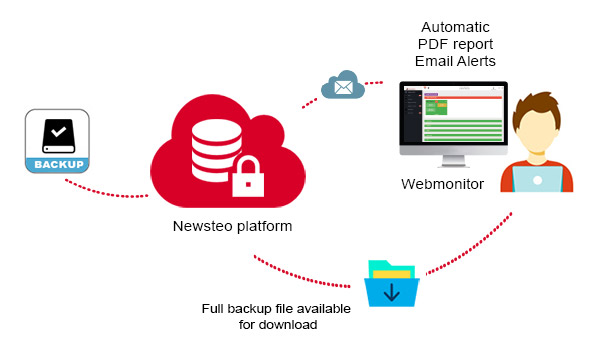 1. The Newsteo Gateway send the measurements on the Newsteo platform , where they are stored.

For the gateway, the equipment is delivered pre-configured, there is no database installation to perform
No network skill required
4GB Database
Several gatewaies may send their measurements to a single database. Therefore, only one subscription is necessary.

2. The user accesses when he wants to measurements:

Access to measurements can be performed using DB Monitor software provided by Newsteo or by using the web supervision application: Webmonitor, available on the internet.
Access 24 hours on 24, 7 days on 7 to the loggers measurements
Secured access, ID and password required

3. The platform can send alerts or reports:

Using Webmonitor:
Immediate email alerts when threshold is exceeded on a logger
Sending of a PDF report each week, including all measures and alerts detected by the logger
Using the DB Monitor software: immediate alerts by email when a threshold is exceeded in a logger

4. Management of the platform by Newsteo:

Database backups made by Newsteo
Each year, Newsteo provides a backup file, including all the measures of the year.
The control of Newsteo communicating sensors can be integrated into third-party systems through an API: setting modification, collection of the sensors' measurements.