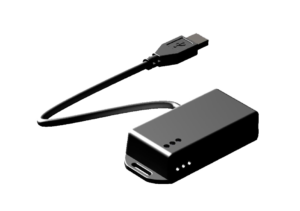 Newsteo Relay, to transmit alarms to external devices
The Newsteo Relay is a relay that can transmit an alarm detected by the RF Monitor software to another alarm equipment.
This product allows connecting any alarm device, such as: a telephone warning system, an emergency rotating light, a siren …
The Relay is compliant with the whole Newsteo range.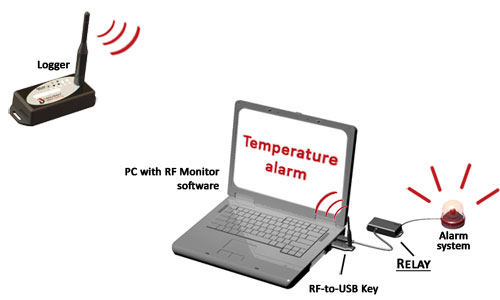 Alert for exceeding the set thresholds

Radio transmission problem alert
Functionning
The system installation is very simple:
1. Connect the Relay to a USB port of the monitoring PC (PC on which the RF Monitor software is installed and on which the RF-to-USB Key is connected to)
2. Connect the external alarm device to the Relay
3. In the RF Monitor software, set the alert type that will be transferred to the Relay
Technical specifications of the Newsteo Relay
PFPN-RLB21-001 : toggle (bistable)
PFPN-RLA21-001 : active security *
Supplied by the USB connection
Maximum tension of reception on the connectors
Maximum current of reception on connectors
1 relay with 3 poles : 1 Normally-open (NO), 1 Normally-closed (NC) and 1 Common.
* The active safety model switches the common position on the alert automatically in case of component failure or electrical blackout