Radio Temperature dataloggers
Newsteo offers a range of dataloggers for temperature measurement with internal or external sensors.
Newsteo LOG26, LOG36, LOM16, LOM18, LOP16 : Miniatures and easy to integrate, these recorders – radio transmitters (also called data loggers) allows oversee at distance the temperature of an environment.
> Find out more

Newsteo LGR + probe: datalogger for temperature. The sensor is placed at the end of a probe, which is itself connected to the datalogger housing.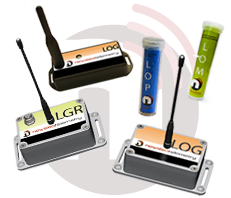 For Newsteo digital temperature probe
1 or 2 sensors per probe