Tempmate, USB temperature recorders and temperature indicators
Newsteo offers the Tempmate range, temperature indicators and USB temperature recorders.
Tempmate i1

: disposable temperature indicator. Thanks to 3 LEDs on the product, you know if the set temperature has been respected or not. This flag does not record measurements and does not generate a report.

Tempmate S1

: single use

temperature recorder

. Tempmate S1 records the temperature for

110 days

.

At the arrival of the package, simply connect the temperature recorder to the USB port of a PC and download the measurements. A PDF & CSV file is automatically generated.

Tempmate M1 : USB temperature recorder with display. Very practical and very easy to use, it records the temperature at regular intervals. The battery can be changed by the user. Measurements are downloaded via USB to the PC.
OUR PRODUCTS
Our range of temperature recorders allows us to meet your needs.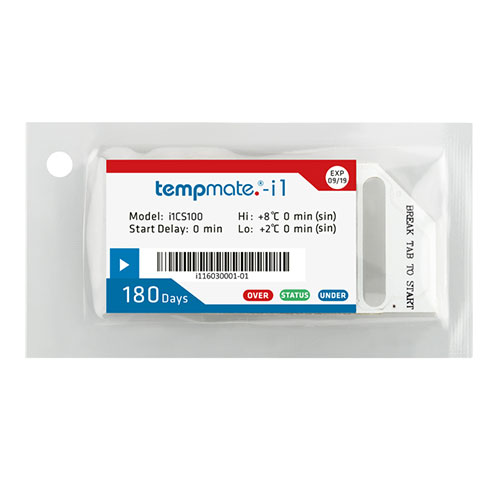 Tempmate I1 – Disposable Temperature Indicator
Immediate visualization of a threshold crossing
Tempmate S1 – Single-use USB temperature Data Logger
Temperature range:  -30°C …+ 70°
Accuracy: ± 0.5 ° C from -20 ° C to +40 ° C / ± 1 ° C over the rest of the range
Automatic generation of a PDF report
Single-use temperature recorder

Ideal for temperature monitoring during the supply chain, food transport, transport of pharmaceuticals
Tempmate M1 – Reusable temperature recorder
Temperature range:  -30°C …+ 70°
Accuracy: ± 0.5 ° C from -20 ° C to +40 ° C
Storage capacity: 32000 records
Automatic generation of a PDF report
USB temperature recorder with user changeable battery

Very convenient for temperature monitoring in storage and transport

Optional: external temperature sensor, mounting bracket