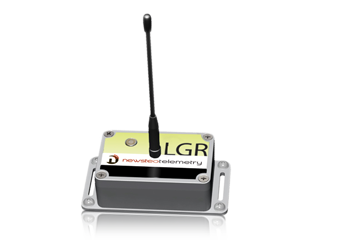 Choose wireless for your PT100
Newsteo Logger LGR30, data logger for PT100
Newsteo logger for PT100 is a device which enables to oversee at distance the temperature of an environment. You can easily connect your current PT100 to this recorder and get a wireless PT100 measurement system.
The Logger can transfer the data directly on a monitoring computer by radio frequencies or can store the data in its memory.
LGR30 : temperature data logger for PT100
Who uses the LGR30, PT100 temperature datalogger?
PT100 users: move from a wired connection to a wireless connection, safer, faster to install and less expensive
Installing recorders / Data Loggers
Technical specifications of the Newsteo Logger LGR30 for PT100
Depending on the PT100 (max. range : -250 to +850°C)
Compliant with 2 wire, 3 wire & 4 wire (recommended)
+/- 0.24°C (without probe)*
Casing Operating temperature
Internal temperature sensor
Temperature sensor inside the casing (in addition to the probe temperature sensor)
Can be set from one measure every second to one every 4 hours
Up to 32 256 measurements with date and time.
Acknowledgment process between the transmitter and the receiver to ensure that no data is lost during radio transmission
Back-up of the last 32.000 measurements in Logger memory even after transmission to the receiver
Via a connector or a cable to order to Newsteo
COFRAC certification on order
* The probe inaccuracy has to be added to the Logger inaccuracy. 
AA Lithium Thionyle (3,6V) included, special design with plug to maintain the battery
Accessible and user replaceable battery
Optional: dual battery pack to double battery life
Up to 900 meters (with supplied antenna)
Connection cables for Newsteo Logger
PFPN-SES55-001
Cable to connect the PT100 of your choice to the LGR30.
The cable is provided with fast contactors.
PT100 probes for Newsteo Logger LGR30
PFPN-STE32-001
PT100 probe, class A, 4 wire
Measurement range: -50° to +250°C
Tip: stainless steel 316L. Ø 4 mm, lg. 100 mm
Cable: Shielded Teflon
Cable length: 3 meters