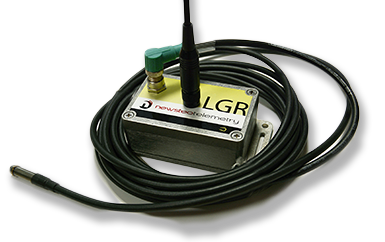 Temperature & humidity probe for wireless measurements
industrial wireless data logger
Newsteo Logger LGR32, with temperature and humidity probe
The Newsteo temperature and humidity data logger with probe is a standalone recorder, battery powered, which delivers real-time measurements to a supervisory position. Temperature and humidity sensors are digital sensors, enabling high accuracy (± 0.2 ° C & ± 1.8%) and a use in condensing atmosphere.
LGR 32 : Temperature and Humidity Datalogger with probe
Who uses the LGR32, temperature & humidity datalogger?
Industrial process monitoring

Temperature and humidity monitoring in industrial paint hangar
Installing recorders / data loggers
Temperature & Humidity datalogger with external probe
PFPN-LGR32-001
PROBE STH54-001
Probe Operating temperature
– 40°C … +125°C (extremity of the cable, where the sensor is)
– 25°C … +80°C (cable)
Electronic board temperature
Integrated temperature sensor on the LGR32 electronic board
Humidity range of measure
0 … 100%RH
The maximum dew point is brought down to 80°C
Dew formation resistant probe
± 1.8%RH @23°C
(0 … 80%RH)
Casing Operating temperature
Can be set from one measure every second to one every 4 hours
Up to 32 768 measurements with date and time
Acknowledgment process between the transmitter and the receiver to ensure that no data is lost during radio transmission
Back-up of the last 32.000 measurements in Logger memory even after transmission to the receiver
Through connector available on the top of the logger
AA Lithium Thionyle (3,6V) included, special design with plug to maintain the battery
Accessible and user replaceable battery
Optional: dual battery pack to double battery life
Up to 900 meters (with supplied antenna)
Humidity and Temperature probe for Newsteo Logger LGR32
PFPN-STH54-001
Temperature measurement range :
– 40 … +125 °C
accuracy : ±0.2°C from 0 to 60 °C
Humidity measurement range :
0 … 100 % (the maximum dew point is brought down to 80°C)
dew formation resistant
Accuracy @23°C of ± 1.8% RH from 0 to 80 % RH
In factory calibration 
Sensor protected in a stainless steel tip
Probe + cable length : 5m
Diameter of the stainless steel protection: 10 mm