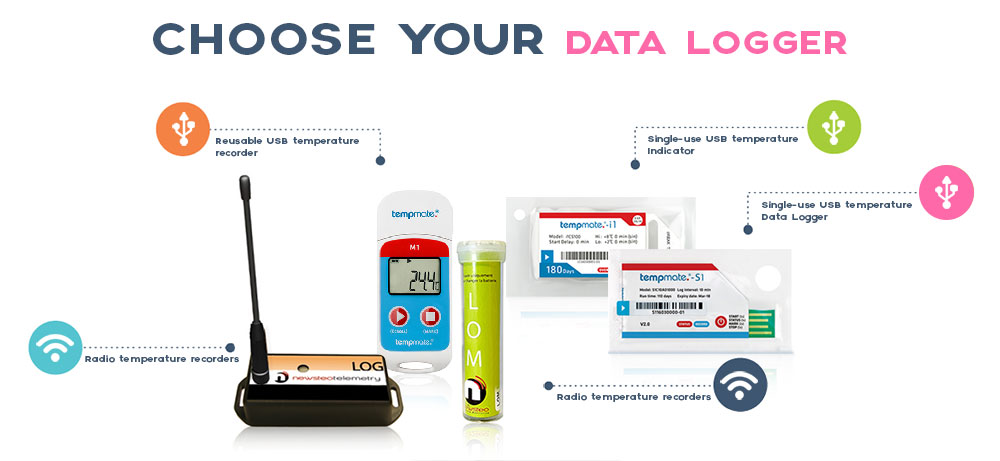 Temperature recorders are very useful in numerous sectors and for multiple trades. It's a challenge to be comprehensive when presenting the possibilities of applications and professions that use them, but what's certain is that depending on the case, the products to deploy are not the same.
Who uses temperature recorders?
The Pharmaceutical industry: temperature recorders for clean rooms, for production, but also for the entire supply chain: temperature-controlled storage and transport.

In the Health sector: the temperature recorder will be used to control the temperature during transport of labile blood products (LBP), blood bags, and when transporting organs or any other type of sensitive product.

The Agrifood sector: for fresh products and especially frozen products, ensuring traceability of the cold chain is obligatory. Here as well, temperature monitoring is necessary during transport and storage of commodities in cold storage.

Museums: they are quite often equipped with temperature and humidity sensors. This is to ensure conservation of the works by being attentive to climatology during the storage and exhibition of the pieces.
From temperature indicators to temperature recorders with RF transmission, which temperature recorder should you choose?
A lot of products exist on the market and are suitable for the needs of professionals: from mini-USB or RF recorders, disposable devices ("single-use") or autonomous ones that can be used over several years; to simple temperature indicators or even true data loggers that will store your readings for many years.
It's not always easy to decide!
To assist you in making your decision, here are a few tips:
Disposable recorders
Is your logistics chain complex, with temperature recorders placed in packages to be monitored without being able to retrieve them? Perhaps your loss rate is high? In these cases, it's better to turn to a product that is inexpensive and designed for single-use.
2 types of products correspond to this case :
Electronic temperature indicators: the simplest system, pared down to the essentials. If a temperature threshold is crossed, an LED alarm lights on the indicator.

It is very easy to use, however, does not allow readings to be recorded. It simply detects when temperature limits have been surpassed.
TheUSB single-use temperature recorder: temperature data are stored in the recorder and are downloaded via a USB. The recorder is autonomous for 110 days, which suffices for all transportation modes, even maritime.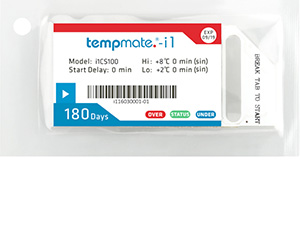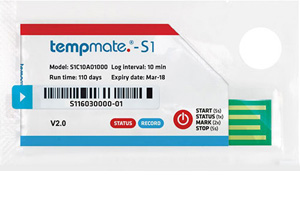 Biggest advantages: all readings are stored, which allows traceability to be ensured, and a PDF report is automatically generated when it is plugged into a computer.
Low-cost USB temperature recorders
They're very practical if you have products to monitor for a limited length of time, for example over a few months. And for monitoring temperature during transport, if your logistics chain allows you to retrieve the device for re-use on another shipment.
Main features: the display screen on the device allows for easy start-up and shows the last reading; automated generation of a PDF report; data download via USB
And what if you opted for radio transmission?
As you can see, measuring devices with a USB interface are used primarily in applications involving transport.
For our customers who need to monitor temperatures during storage, like pharmaceutical laboratories, agrifood storage platforms, museums, mass distribution… temperature recorders with RF transmission are much more attractive:
Data is transmitted automatically, without requiring that you plug the wireless sensor into a computer

all measurements are collected in the same interface, and centralising data from several sites is also possible

And above all, monitoring is done in real-time. An alert can be set up and sent as soon as a temperature reading beyond the set threshold is transmitted. With a USB solution, you only find out that there was a problem when the readings have been downloaded. And oftentimes, it's too late.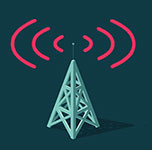 Complex logistical cycles: the need for a tailor-made product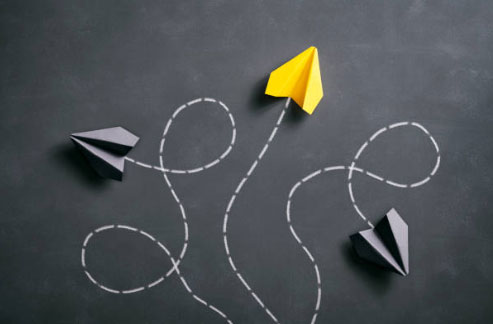 Finally, we often meet customers who are specialised in the logistics of fragile goods, who are concerned with the issue of monitoring temperature during both storage and transport.
In this instance, according to the infrastructure that the customer already has in place, we develop tailor-made products which are perfectly suited to the specific constraints of our customer.
Here's an example:
Our customer, Star Service Healthcare, specialises in the transport of health-related products: blood, organs, etc. These products are extremely temperature-sensitive and are transported at a given temperature that must be able to be controlled and tracked at all times.
For them, we deployed a solution including traceability and temperature alerts, which serves their branch offices and storage areas as well as their entire fleet of vehicles.
We hope to have enlightened you on the various solutions available to you amongst the jungle of temperature data logger options.
We hope that you find this advice useful.
Would you like to discuss this subject with us? Do you need more information? Don't wait to contact us.