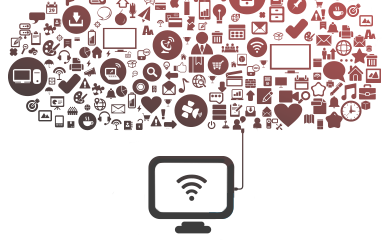 SINGLE SITE LOCAL NETWORK
Connected sensors for local networks, monitoring on site
Newsteo connected sensors allow a monitoring system to be set up quickly and easily. When the supervision console is in proximity to the items being monitored, and it is not necessary to have access to measurements beyond the site being supervised, a local, single-site architecture is quite suitable.
The operating principle is as follows:
The data recorder–transmitter (also called a connected sensor or data logger) is placed in the area to be monitored (for example, the temperature recorder – is placed in a refrigerated cabinet for storing medicine, in a pharmacy.

Every ten minutes, the recorder-transmitter takes a temperature reading and transmits it to the radio receiver.

The radio receiver: is usually connected to a PC. It may also be connected to an automaton for industrial applications.

RF Monitor, software for PC: Newsteo's RF Monitor software enables the measurements taken by the data loggers-transmitters to be viewed. It also allows them to be configured remotely.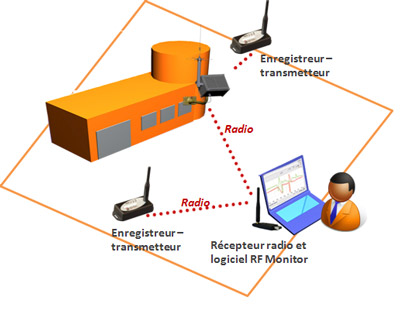 Pros/Cons of Single-Site Architecture
Possibility of using several data loggers-transmitters whose measurements are received at a single supervision console

Quick installation

Audible alerts in real time in the event that a threshold has been crossed, with an email sent automatically
Measurements can only be viewed from the supervision console. They cannot be consulted remotely on the Internet.

The PC used for monitoring purposes is often used for other tasks and may be shut down inadvertently. Real-time alerts would therefore not be received.
To protect you from the inconveniences of the local single site solution, the Internet supervision system offered by Newsteo is a very good fit.
Create a local network of wireless sensors, with local supervision
To build your network, simply choose your: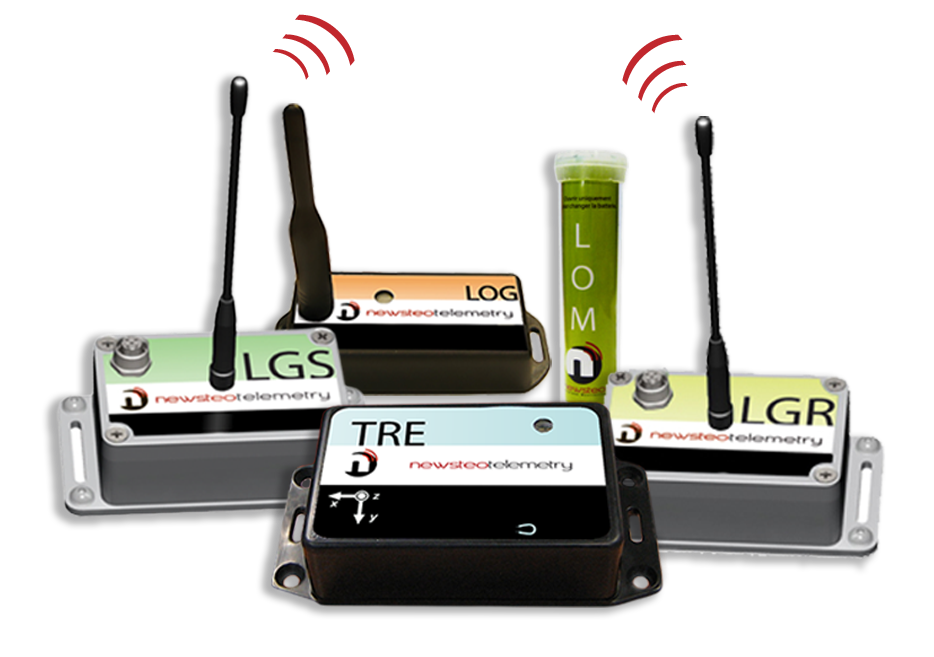 Radio transmitter-recorder
To measure temperature and humidity, etc., several units can communicate with the receiving station.