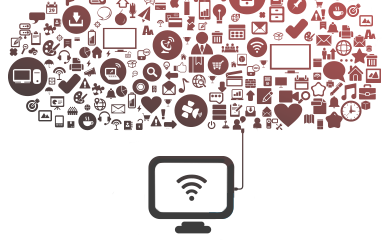 Connected sensors on local network, on-site supervision
The Newsteo connected sensors can easily and quickly build a supervision system. When the supervisory position is close to the monitored items and does not require to have access to the measurements outside the supervised site, a local single-user architecture is suitable.
The wireless data logger (also called connected sensor) is placed in the area to be monitored (eg, the temperature recorder is placed in a refrigerated cabinet for storing medications in a pharmacy).

Every 10 minutes, the recorder – transmitter measures the temperature and transmits the measurement to the radio receiver.

The radio receiver: it is usually connected to a PC. It can also be connected to a PLC, for industrial applications

PC software, RF Monitor: the Newsteo RF Monitor software allows you to view measurements made by transmitters -recorders. It also allows you to configure them remotely.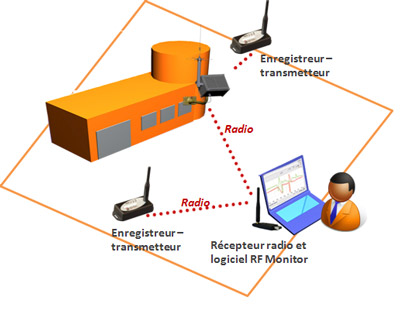 Pros and cons of single-site architecture
Low cost solution

Ability to use multiple transmitters recorders of which measurements are received on a single supervisory position

Quick installation

Sound alerts in real time if the threshold is exceeded, automatic email sending

CFR21 option
The measurements are only visible on the supervision PC. It is not possible to consult them remotely, via the Internet.

The supervision PC is often used for other tasks and can be inadvertently turned off. The real time alarms are no longer received.
Create a local wireless sensor network, with local supervision
To build your network, you need simply select: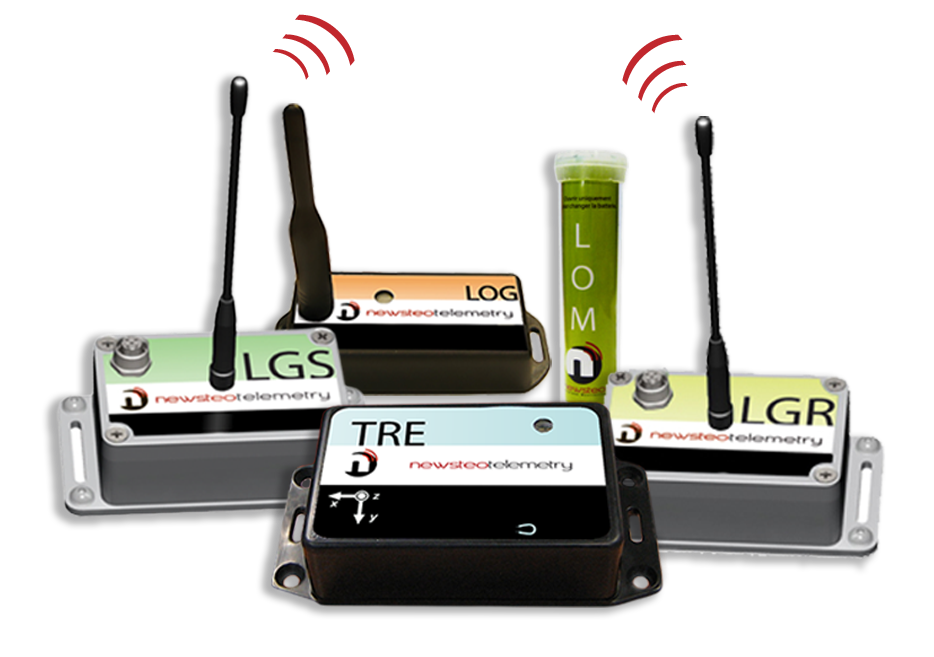 Radio transmitter – recorder
For measuring temperature, humidity… Multiple units can communicate with the receiving station