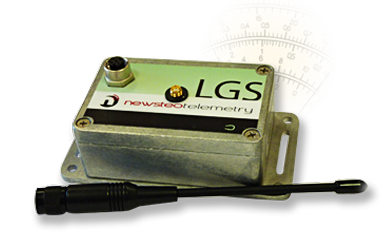 Newsteo Logger LGS34, wireless logger for 4-20mA sensor
The Newsteo solution enables any sensor conversion into a wireless sensor. Thus, it makes possible to visualize on a computer all the measurements done by sensors.
LGS34: Data Logger for 4-20 mA sensor connection
The LGS34 allows connecting any 4/20mA sensor:
Displacement
Pressure
Level
Gas
…
Who uses the Newsteo datalogger for 4-20 mA sensor?
4-20 mA sensor users: move from a wired connection to a wireless connection, safer, faster to install and less expensive
Installing recorders / Data Loggers
Technical specifications of the Newsteo Logger LGS34, datalogger for 4-20 mA sensor
Logger for 4-20 mA sensor connection
0 … 20 mA
Impedance : 62 Ohm
Accuracy (without sensor)
Power supply for the sensor
Integrated temperature sensor on the electronic board
Can be set from one measure every second to one every 4 hours
Up to 32 768 measurements with date and time
Acknowledgment process between the transmitter and the receiver to ensure that no data is lost during radio transmission
Back-up of the last 32.000 measurements in Logger memory even after transmission to the receiver
AA Lithium Thionyle (3,6V) included, special design with plug to maintain the battery
Accessible and user replaceable battery
Optional: dual battery pack to double battery life
Up to 900 meters (with supplied antenna)
1/2 wave antenna (included)
TRY IT
Evaluate the Newsteo logger with 4-20mA interface !
This kit enables you to evaluate the Newsteo Logger with 4-20mA interface.
The kit is made of:
A LGS34
A cable SES55 to connect the sensor of your choice to the LGS
A RF-to-USB Key medium-range (¼ wavelength antenna integrated)
A CD-ROM containing the installation of the RF Monitor software with USB drivers, the application software of the Logger which enables the restoration of the recorded measures, and the documentation.
Price of the kit: 550 EUR excl. VAT, preparation and shipping costs in addition.
TRY IT