PRESENTATION
Telemac has been an expert in geotechnical and structural instrumentation solutions for more than 70 years. Telemac also operates dams, bridges, nuclear power plants, pipelines, mines …
The on-site trip to pick up the sensor measurements was wasting our client's time. We offered him a solution accessible directly on the cloud which would save time while allowing him more frequent statements.
THE SENSOR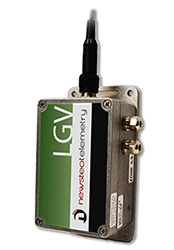 wireless datalogger for crackmeter
THE MISSION
Telemac used Newsteo to provide a wireless recorder, compatible with its vibrating rope cracker. Once the two connected, we obtained a connected sensor to measure the evolution of cracks and transmitting all data wirelessly.
Coupled with our Webmonitor web application, the system allows the customer to easily supervise their instrumentation from their offices.
It also saves time and limits travel costs.
IMPLEMENTATION
We directed Telemac on the LGV 41 wireless recorder with 4 vibrating string inputs. It perfectly matched the technology of their sensors as well as their expectations in terms of autonomy and longevity. We delivered the autonomous communicating sensor which could be easily installed by the customer himself.
RESULT
Simply connect your usual sensor to the Newsteo data logger. Powered by battery, our system operates autonomously and acquires the signal, interprets it and transmits the measurement by radio to an Ethernet or cellular gateway. The measurements are then sent back to the cloud for remote monitoring.
Also noteworthy: the communication between the Cloud and the Newsteo data loggers is bidirectional. It is therefore possible to remotely configure the recorders (change alert thresholds, change the measurement frequency …).
Measurements sent directly to the cloud
Real-time data display on any medium (PC, smartphone, tablet …)

Real-time alerts by email notification or SMS
« I have done many tests with the LGV41 vibrating wire logger and our sensors and the operation is optimal and validated with our complete range »