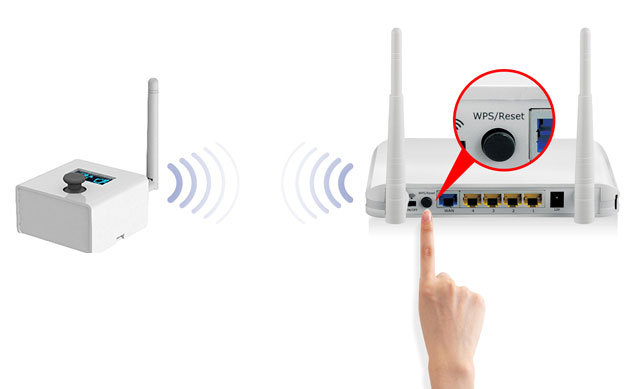 Do you know WPS?
The Wi-Fi Protected Setup or WPS function is supplied with many routers or ADSL Boxes. It is designed to facilitate the process of connecting a device to the WiFi network.
Newsteo's IoT Ethernet gateways (CUB range) benefit from the WPS function
The WPS pairing enables a WiFi pairing without entering the security key: plug in the Newsteo CUB, launch the WPS menu and press your internet box WPN button. Here it is, the pairing is done and the CUB12 is connected to the network.
This option is very useful on small installations such as pharmacies or restaurants…
> Learn more about the IoT Ethernet Gateway