If you have a particular need, we can help you
PRESENTATION
The Manno family has been a recognised player in the agri-food/seafood products industry for four generations.
Today, the Fratelli Manno companies are active throughout the fishery industry sector, from fishing to food service, by way of trade, processing, la logistics and transport, with subsidiaries in Italy and in France. En 2017, the company reached sales higher than 26 million Euros.

THE MISSION
To cover the needs of Fratelli Manno, Newsteo supplied high-accuracy temperature recorders, the Newsteo Logger LOG36 model, which relay temperature measurements by radio to the supervision console. They are equipped with a half-wave aerial that ensures long-range radio, and attain an accuracy of + or – 0.3 °C.
Moreover, they are EN12830-certified, which is indispensable in the agri-food sector. This standard sets out the requirements for the performance of temperature recorder used for transporting, storing and distributing heat-sensitive merchandise.
DEVELOPMENT
The temperature recorders are installed in the various controlled temperature storage areas and in refrigerated lorries.
The measurements are sent by radio to a Radio gateway to the Ethernet, which then, via the Ethernet network, sends the data to the Newsteo Cloud.
As the device installation is very easy, Fratelli Manno technicians were able to complete it on their own.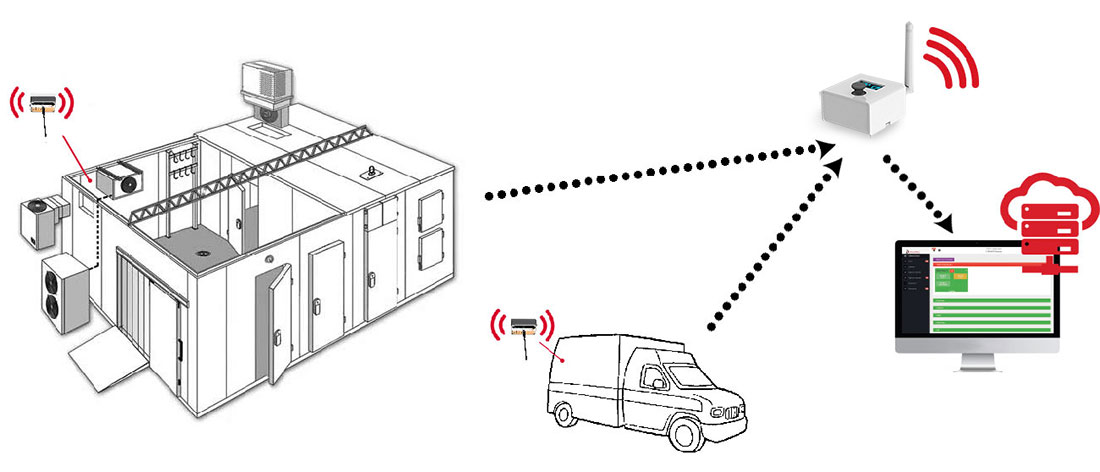 Would you like to receive information, or an offer customised to your sector of activity and company? We'll help you find the best solution.